So your clients love the awesome work you did on the Google Adwords PPC accounts. But they want more! What next? Its time to start advertising on Microsoft (Bing) AdCenter PPC plaform.

Why Should They Advertise on Microsoft AdCenter?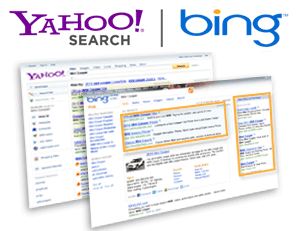 Since about 2010 Microsoft not only provides search results for Yahoo! but also provides Pay Per Click ads for both Yahoo! & Bing. So by having your clients advertise on MS AdCenter, you're getting them the other 25 or so percent of search traffic they don't reach by only using Google Adwords to advertise with.
Frustration turned to Happiness!
But how to set things up right at the beginning so you can manage all your clients AdCenter PPC accounts in one umbrella account just like you do using Google Adwords My Client Center (MCC)? There are a few steps, and at times it doesn't make sense.
I had to call Microsoft, spend hours figuring it out and this and the following few posts will help you to set things up right, avoid frustration and many hours of work.
This series of 4 posts will explain:
1. How to set up the main umbrella or shell account.
2. How to have your clients invite this manager account to manage their accounts.
3. How to set up users to manage the accounts you've been invited to manage.
4. The last post will show how to import your clients Adwords campaigns into AdCenter.
How to Set Up the Master Client Manager Account
You'll have to first set up a master "shell" account. So:
Sign up for an Adcenter account. Since you wont be using this account to actually run PPC campaigns, you really don't have to ad billing info.
Be sure to use not your personal name but something generic such as your business name so other people can log in if needed.
Add all your company's relevant information.
That's it! And its the easiest part, in part two you'll have to create and assign users to actually manage the accounts.